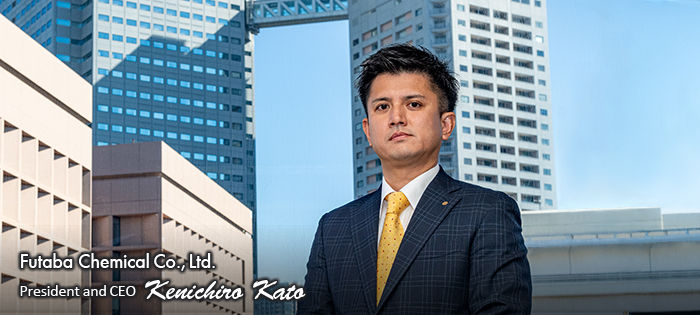 Born in Sumida Ward, Tokyo, in 1945, Kenjiro Kato graduated from Chiba University Graduate School of Pharmaceutical Sciences. After working on the development of new drugs at the research laboratory of Daiichi Pharmaceutical Co., Ltd. (now Daiichi Sankyo Co., Ltd.), he joined Futaba Chemical in 1973 and was appointed to his present position in 1982.
Promise to cherish the trust between people.
For 70 years, Futaba Chemical has consistently kept this.